HOLIDAY ON BORNHOLM
WITH BEACH AND SEA VIEW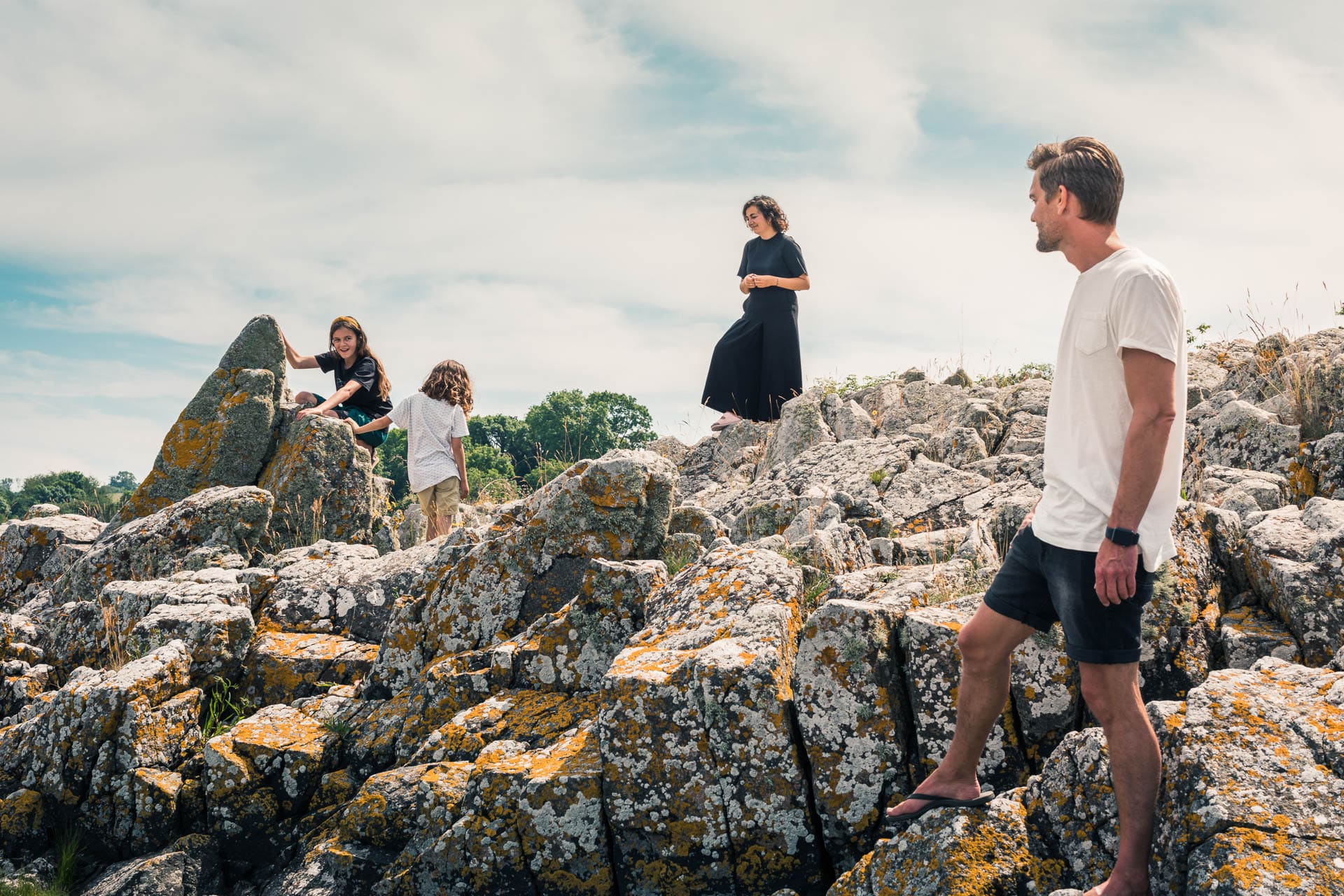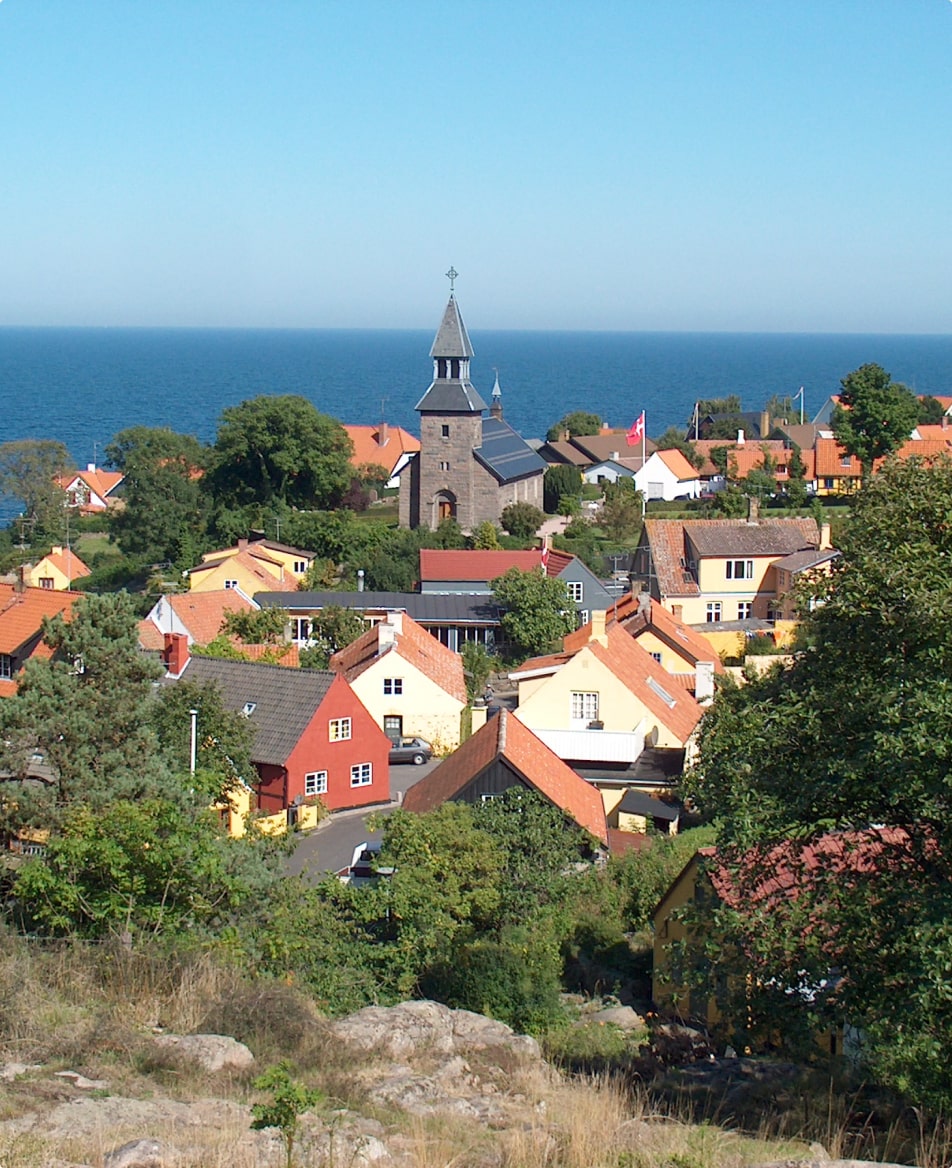 Spend Your Next Holiday on Bornholm with the Whole Family
Our campsite is centrally located for excursions to the whole of Bornholm. Not least, we are located just outside Bornholm's nicest city, Gudhjem. Here you have every opportunity to experience our hilly Bornholm landscape, the cozy restaurants and of course the smokehouses, where you can be served a round of sun over Gudhjem in the right setting.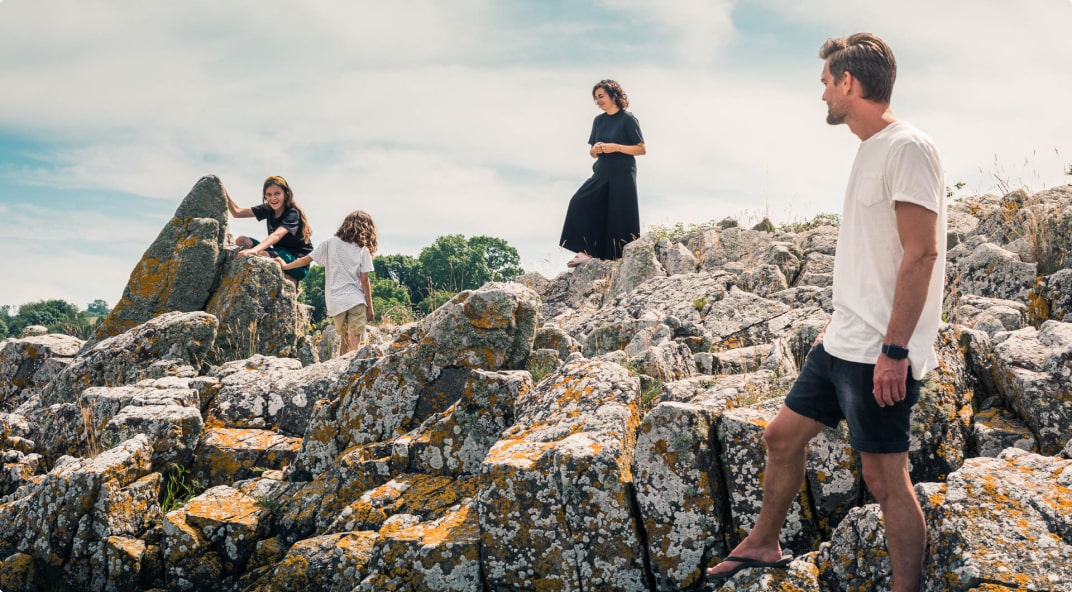 FIVE STAR HOLIDAY ACCOMMODATION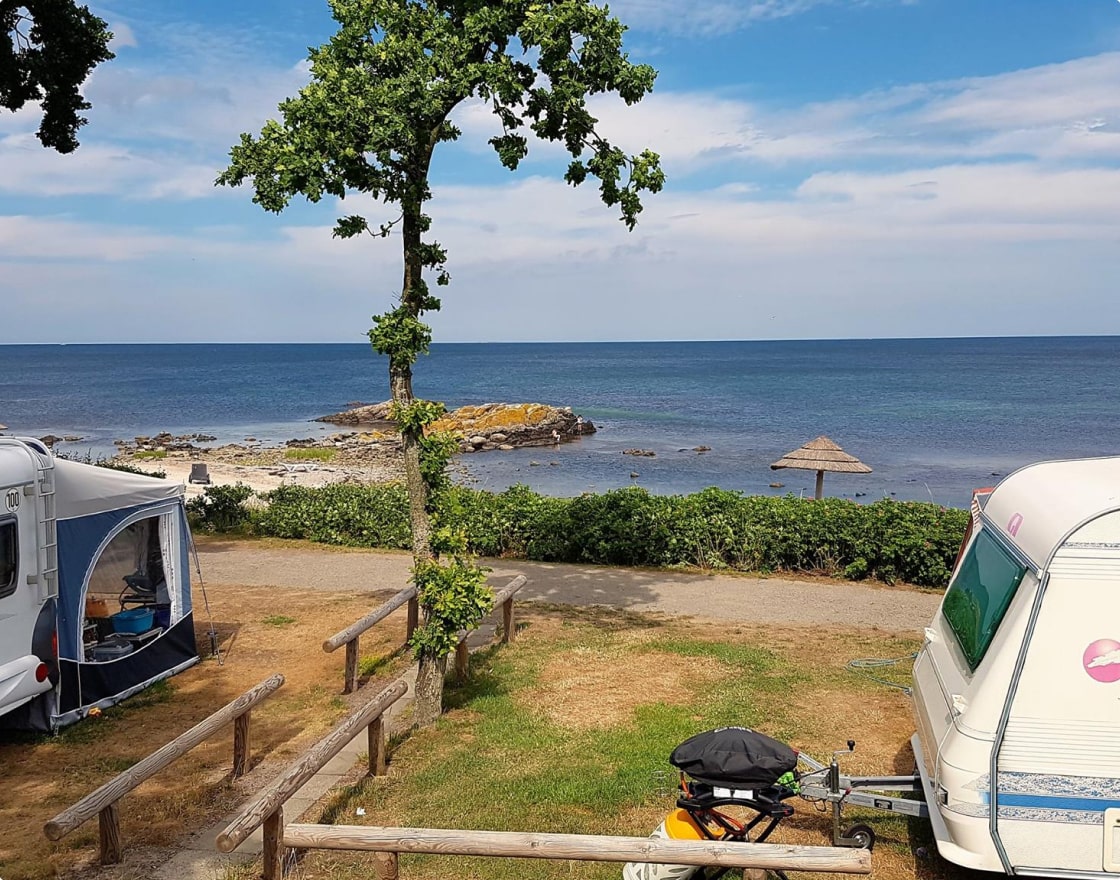 Holiday by the Beach
The site is located right down to the water, in the middle of unspoilt nature with a beautiful rocky coast with a bathing bay and a view of Melsted harbour, Gudhjem and Christian's Ø in the distance.
From the sea to the road there are 24 meters of altitude, which offers viewpoints all around. At the same time, we are located in a nature area with granite, cliffs and beautiful views, that shows the unique of Bornholm.
The good location and individual division means that some can lie right by the water and others can be sheltered by the large trees.
PERFECT HOLIDAY FOR THE WHOLE FAMILY
Vacation that are for the benefit of the whole family with
activities for adults and children, so that everyone has a holiday.
EXCITING EXPERIENCES AND ATTRACTIONS
Bornholm offers a wealth of holiday activities and experiences both at the campsite and near Sannes.
Visit Hammershus, Bornholm's medieval center, take a quick trip to Christiansø. Enjoy Bornholm's nature by hikes, or rent bikes for the whole family and have lunch at one of the many smokehouses and taste the real "Sun over Gudhjem".
BOOK YOUR 5-STAR HOLIDAY
Ferry tickets must be ordered directly on the Bornholm Line.
---