ACTIVITIES ON BORNHOLM FOR CHILDREN AND ADULTS
There are many activities offered at Sannes Familiecamping
for all nature lovers, families with children, romantics,
and for those who enjoy an active holiday
ONLINE BOOKING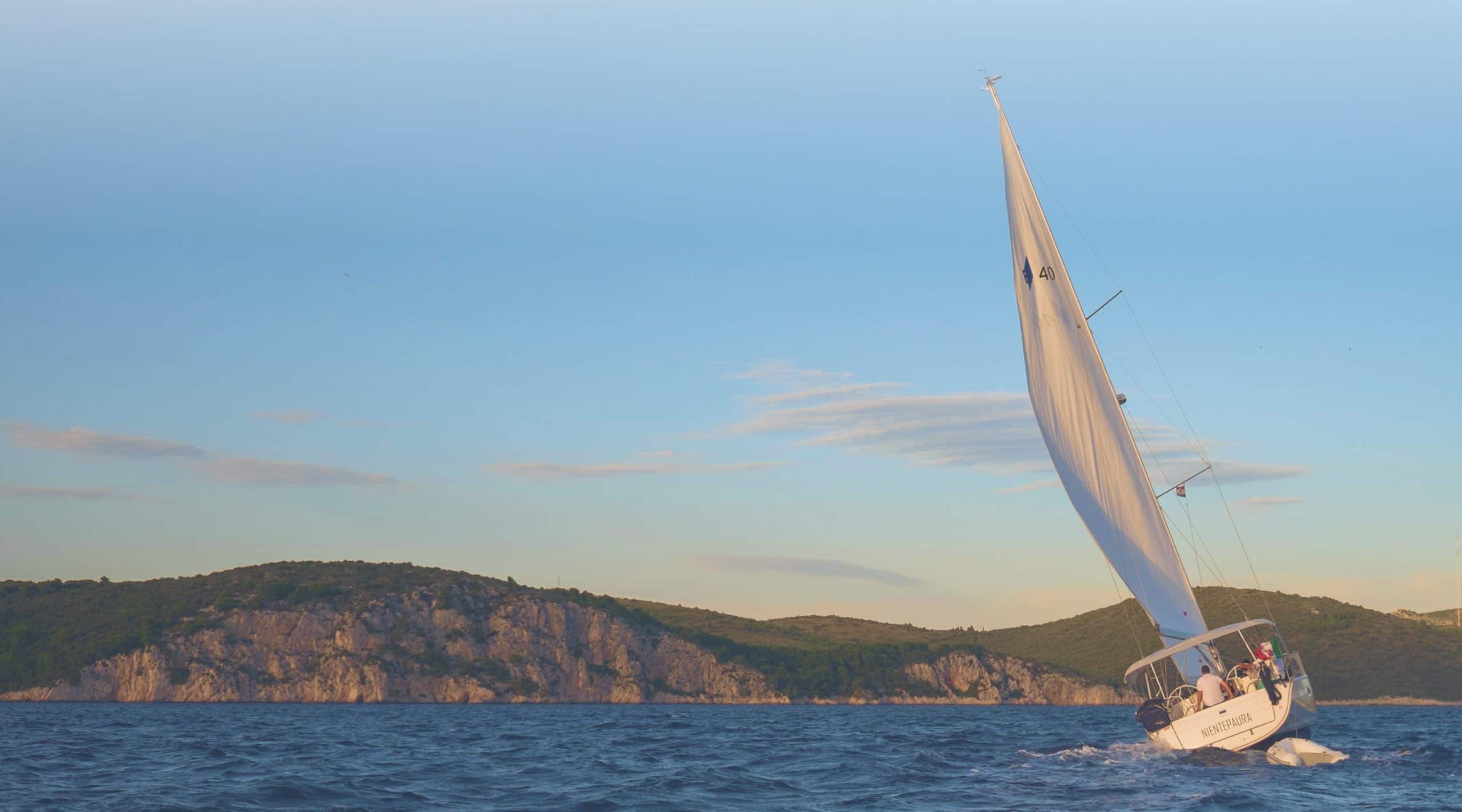 Hjem
/
Activities Bornholm
ACTIVITIES AT SANNES FAMILY CAMPING
We have arranged activities for the whole family on your next holiday. If you are looking for an active holiday on a campsite with lots of play and fun activities for children and young people, or relaxation and self-pampering, we look forward to welcoming you.
EXPERIENCES AND SIGHTS CLOSE TO THE CAMPSITE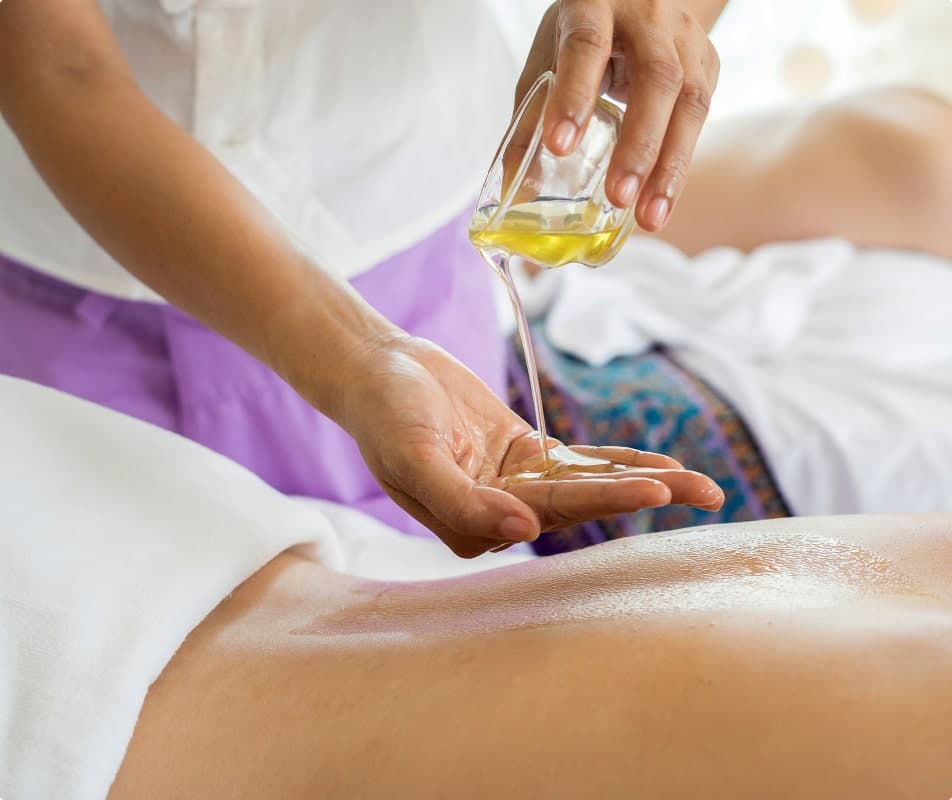 Wellness & Spa
For the adults and girlfriends, there is a complete wellness center with everything from spa, sauna, and massage to self-pampering and well-being to bring the smile to the lips.
Wellness Center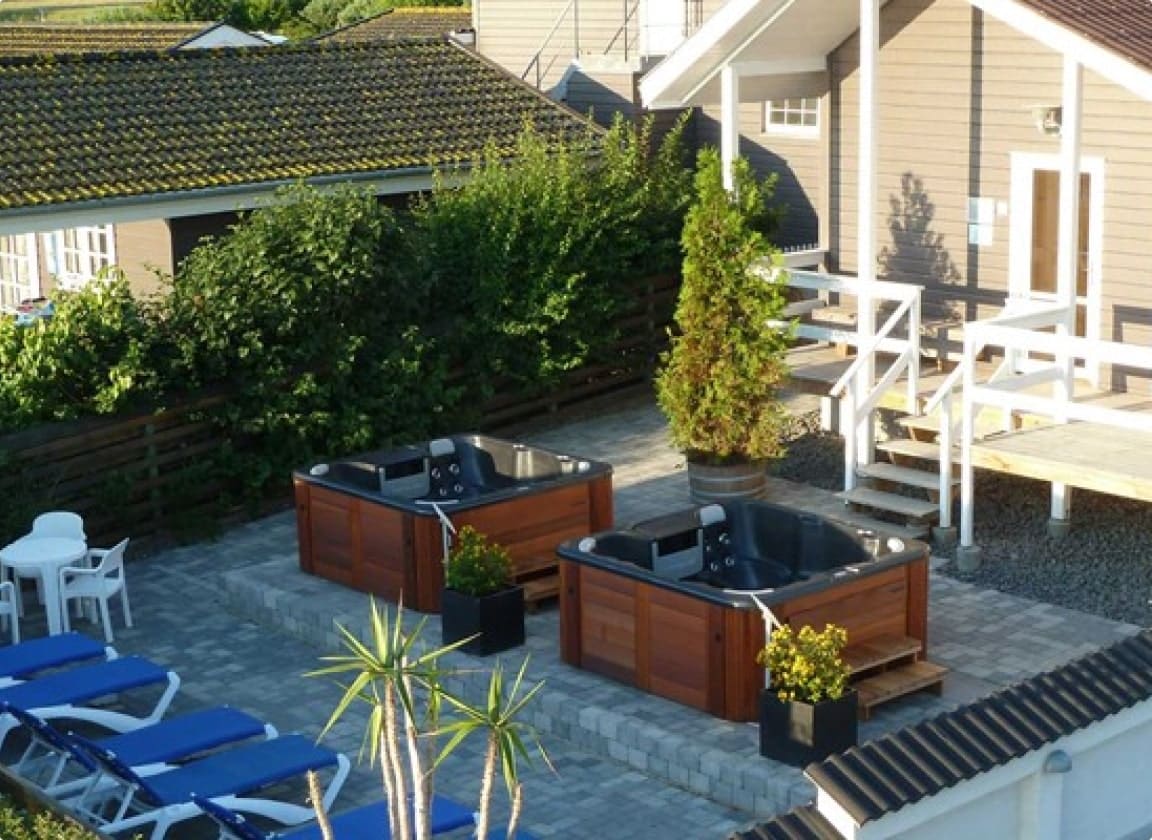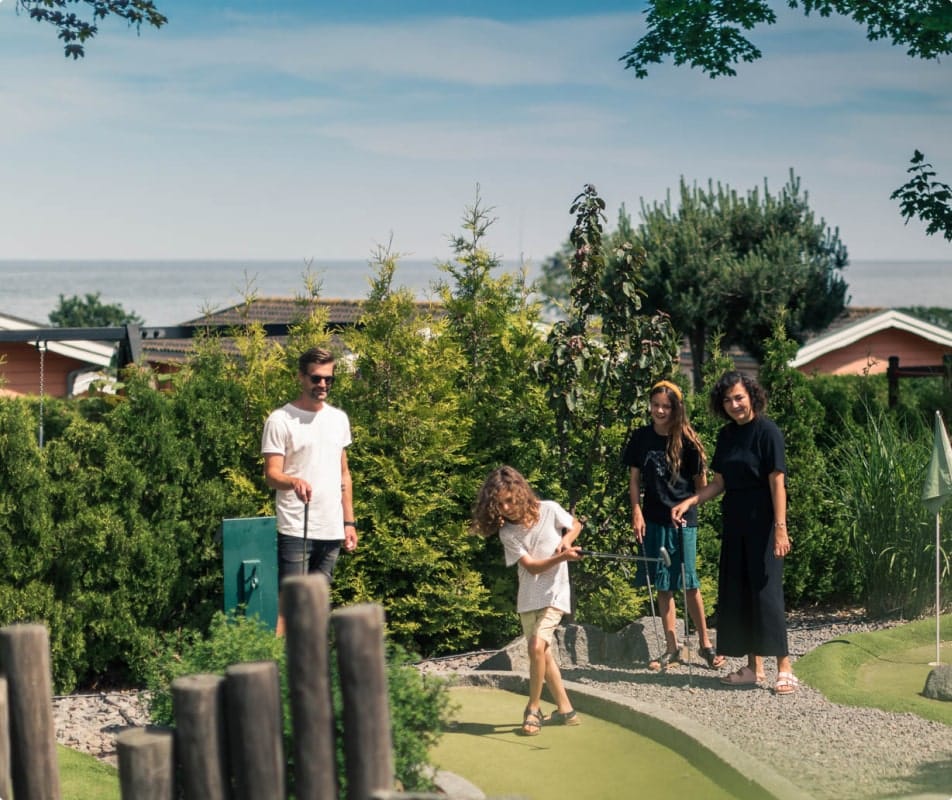 Attractions
An experience for the whole family on Bornholm's most challenging minigolf course. A minigolf contest is entertainment for the whole family, and offers a wide range of challenges such as sand piles, ponds and rock walls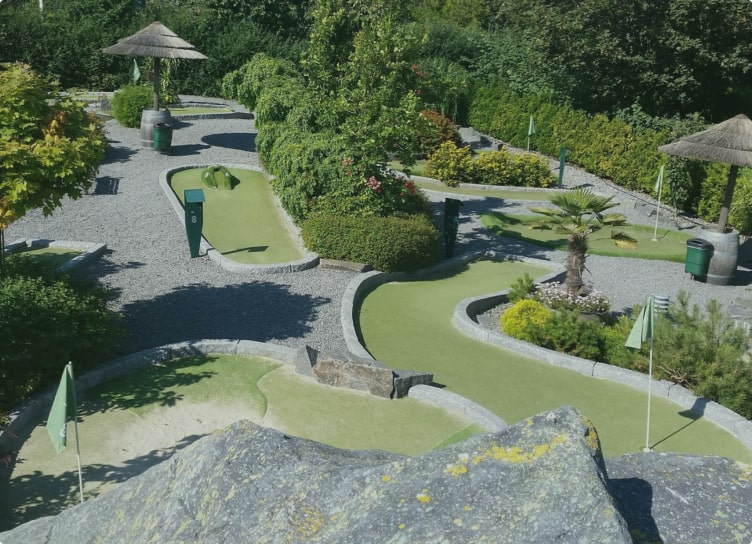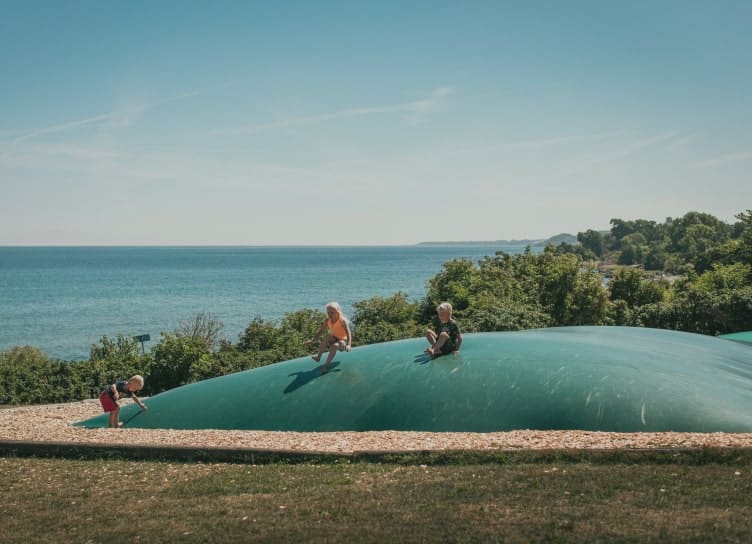 Playground & Bouncy Cushions
At Sannes, there are all activities for children, both large and small. For the little ones there is a playground, bouncy castles overlooking the sea, and large grass pitches for play, ball games, football and much more. We also have a playground for the little ones max 7 years. The perfect place for kids to meet and get to know new peers.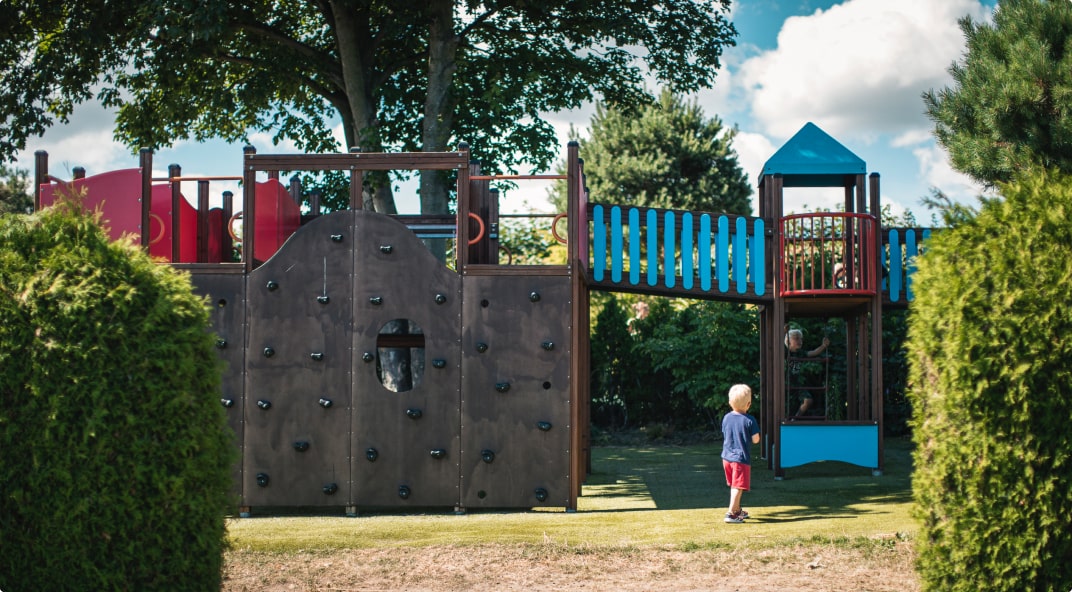 Beach and Water Park
From the campsite you have sea views and direct access to the beach where you can take a swim and enjoy the holiday in a dream bed or on a beach towel. For the children there is a water park for both the big and the small. Water park at Sannes contains a large and a small water slide and a large and small pool so there is room for all ages.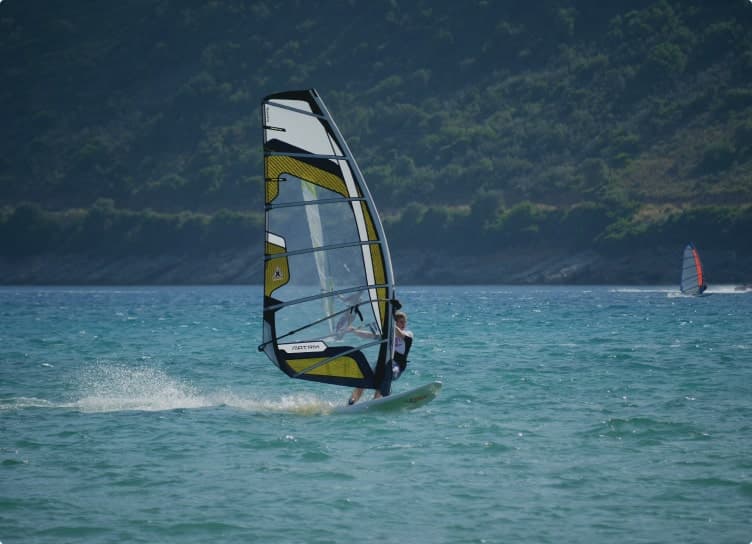 Windsurfing & Kayaking
With direct access to the beach from Sanne's, you can bring your kayak, windsurfing and kiteboard and experience the fantastic nature on the sea that Bornholm has to offer. We have our own mini port where you can put boats in the water.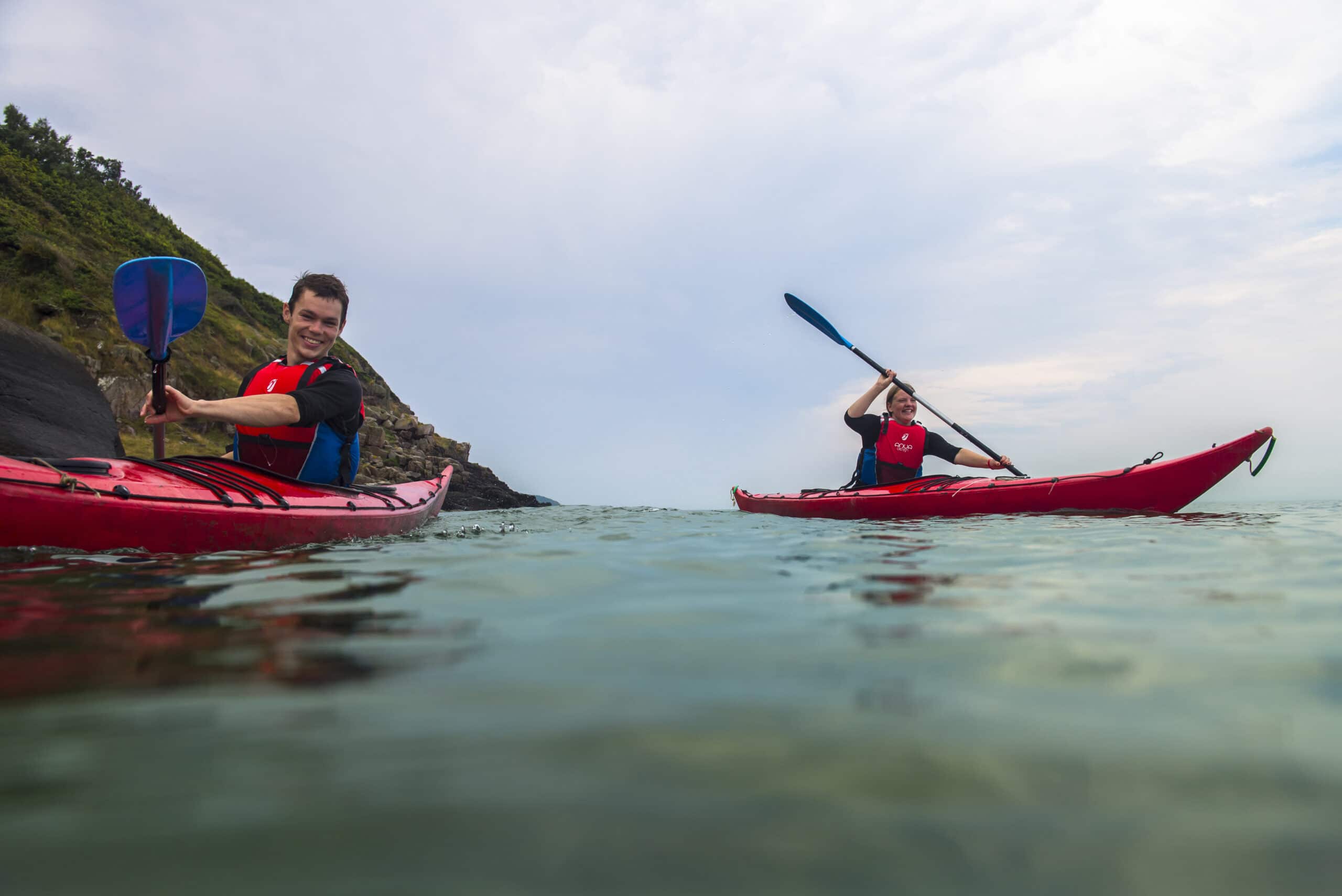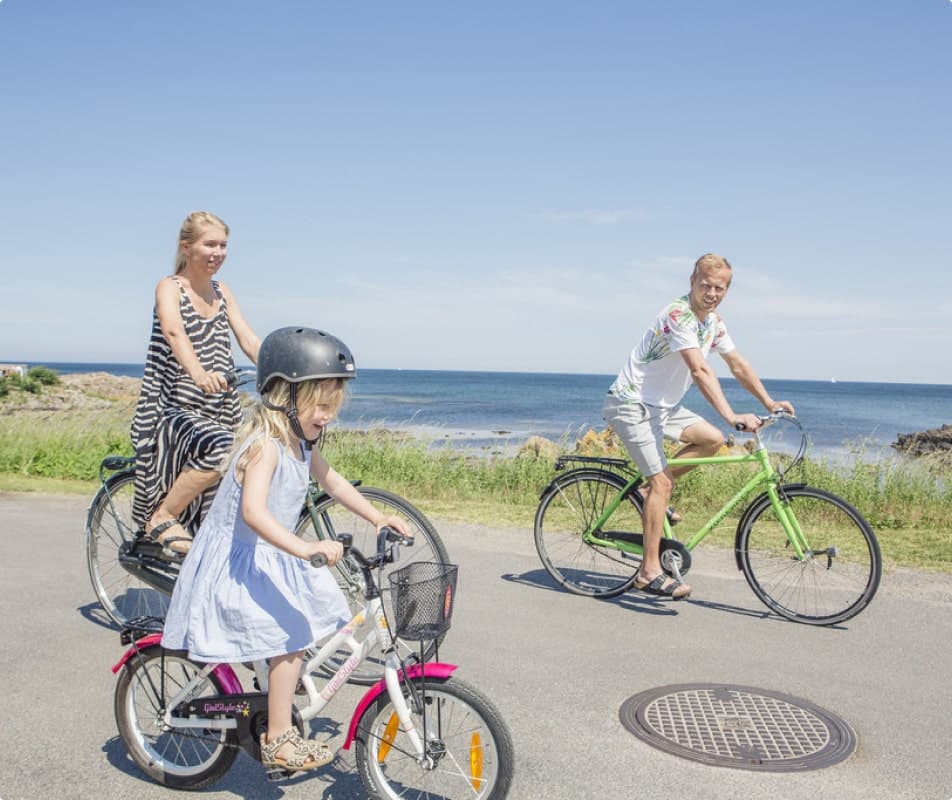 Bicycle rides
At Sannes, you can rent ordinary bicycles as well as electric bicycles and thereby experience nature, Hammershus, Røverborgen, Kamel- og løvehovederne, eat "Sol over Gudhjem" in Gudhjem or take a challenging trip in the woods. For those of you who bring your own bikes, there are mountain bike routes in the forest nearby.
Look forward to an active holiday on Bornholm.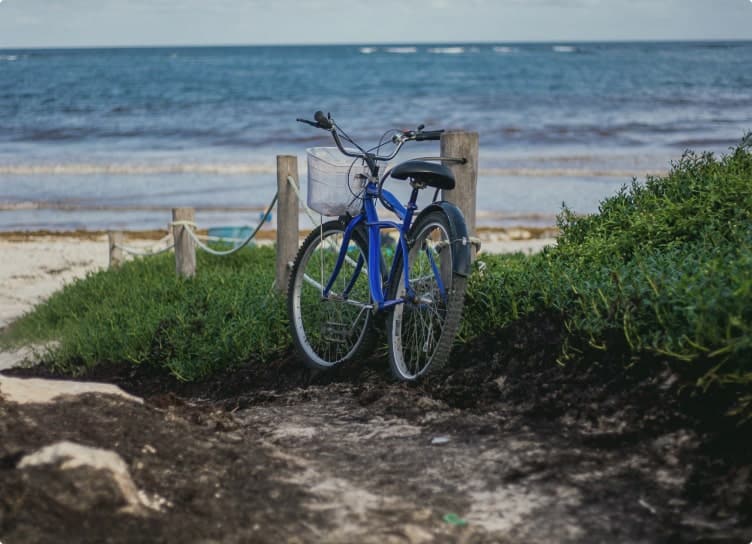 ---