Heated Pool and Water Park
Campsite with Pool for those who need a Luxurious Vacation
BOOK YOUR HOLIDAY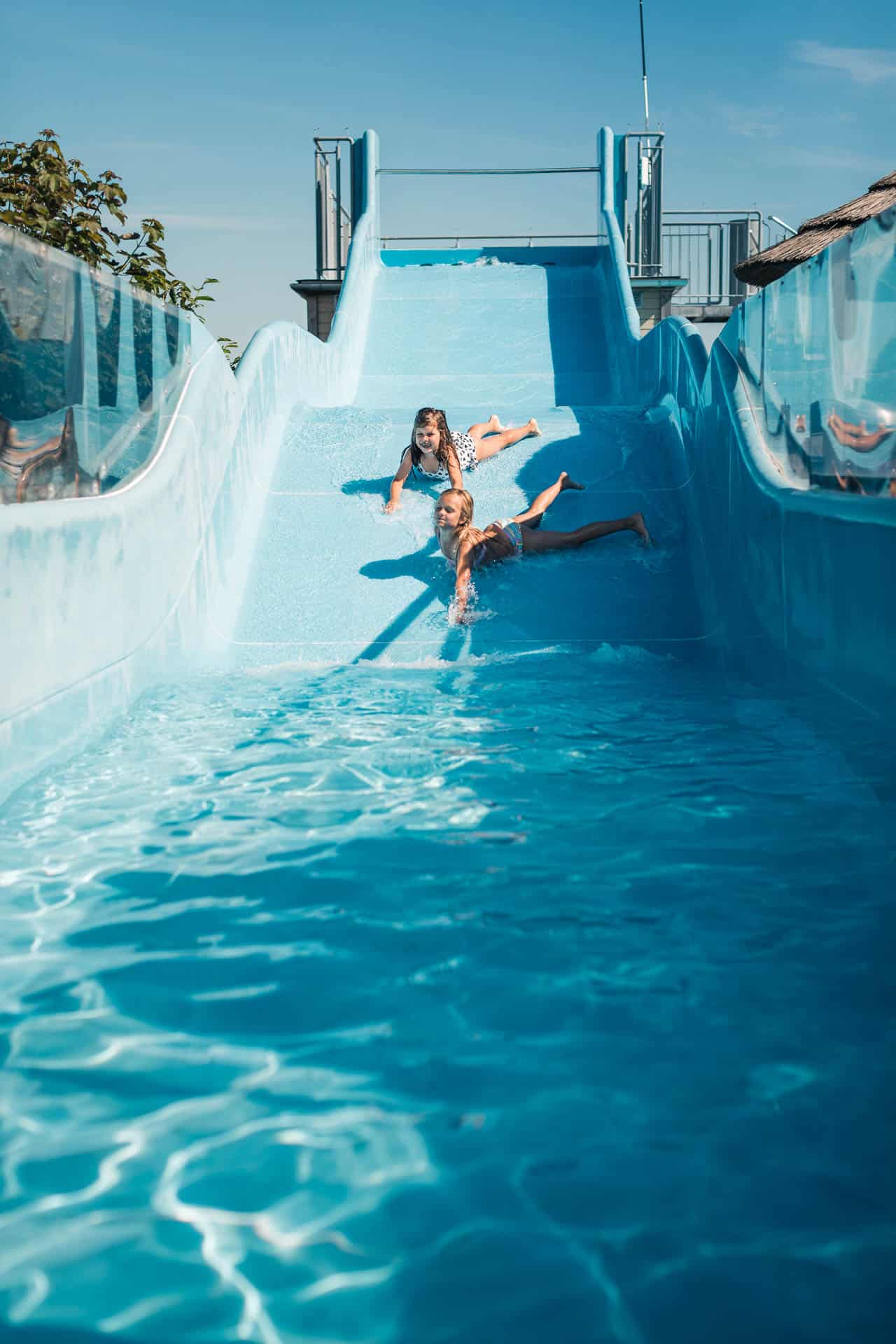 Campsite with pool
Camping with water park, luxury facilities and wellness center, for you who want a special camping experience and vacation on Bornholm in a class of its own.
Our water park has slides for the whole family. Relax by the pool on a dream bed or beach towel when the sun says hello and shares out the heat.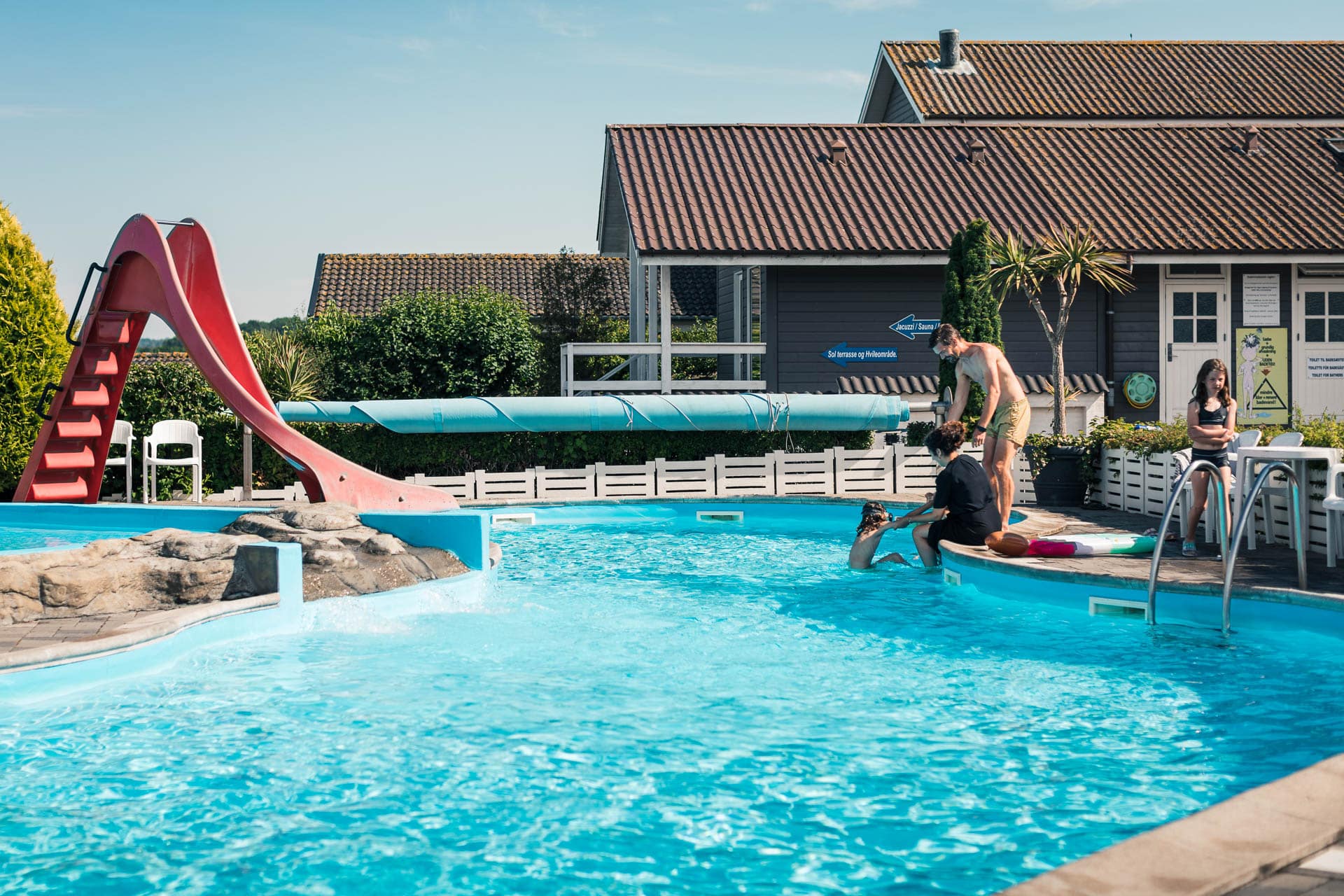 FREE ACCESS AT ACCOMMODATION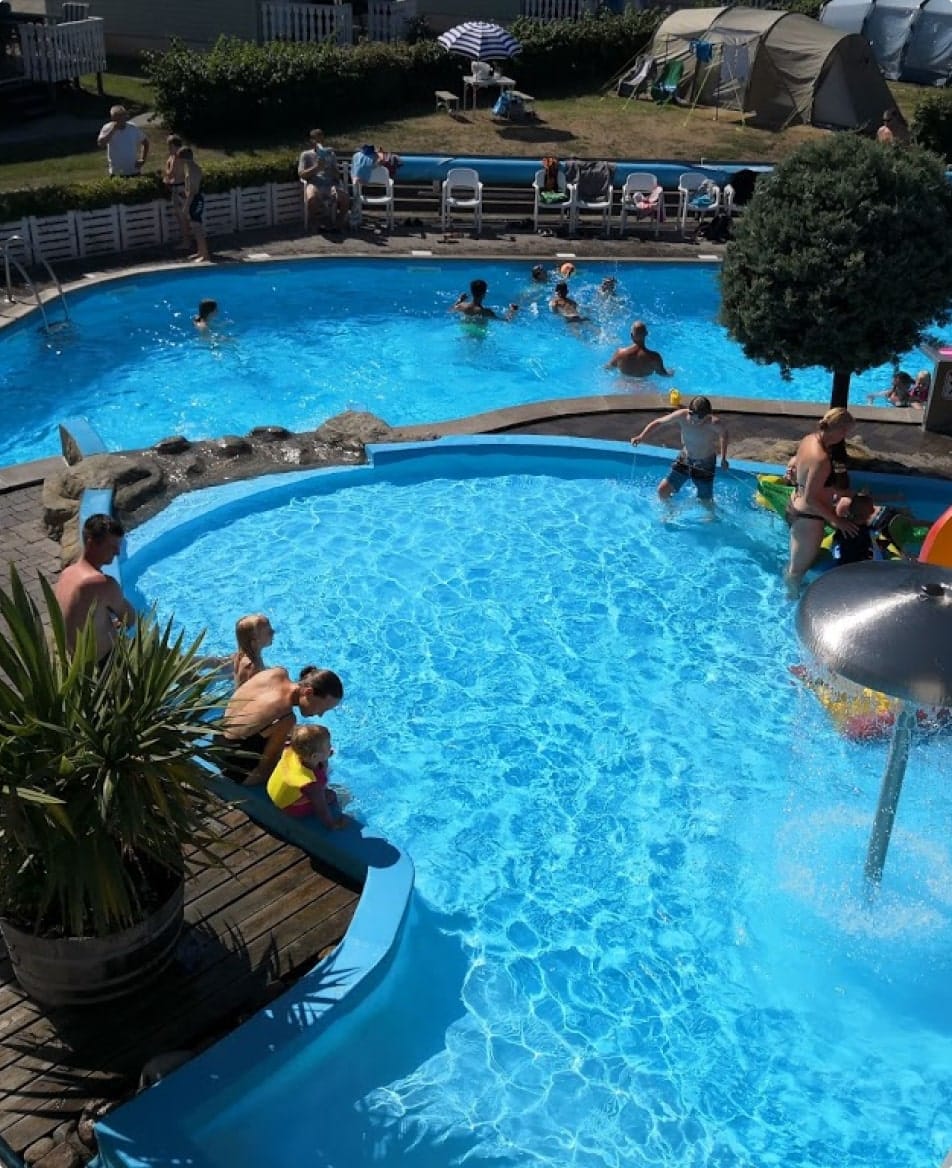 Cabins at the Pool
We offer cabins and tent pitches by the pool in the center of the square, where you can enjoy the beautiful sea view from your own terrace and at the same time keep an eye on the children while they play and have fun.
INFORMATION
The swimming pool is heated from approx. late May / early June to approx. only in September, weather permitting.
The pool is heated to approx. 25 degrees – it can vary during the day depending on the outdoor temperature.
Water park is typically open from kl. 9-19 – however, changes may occur – appear at the entrance to the pool area.
ALWAYS REMEMBER to use the quick-shower on the other side of the road before going into the water.
BOOK YOUR 5-STAR VACATION
---